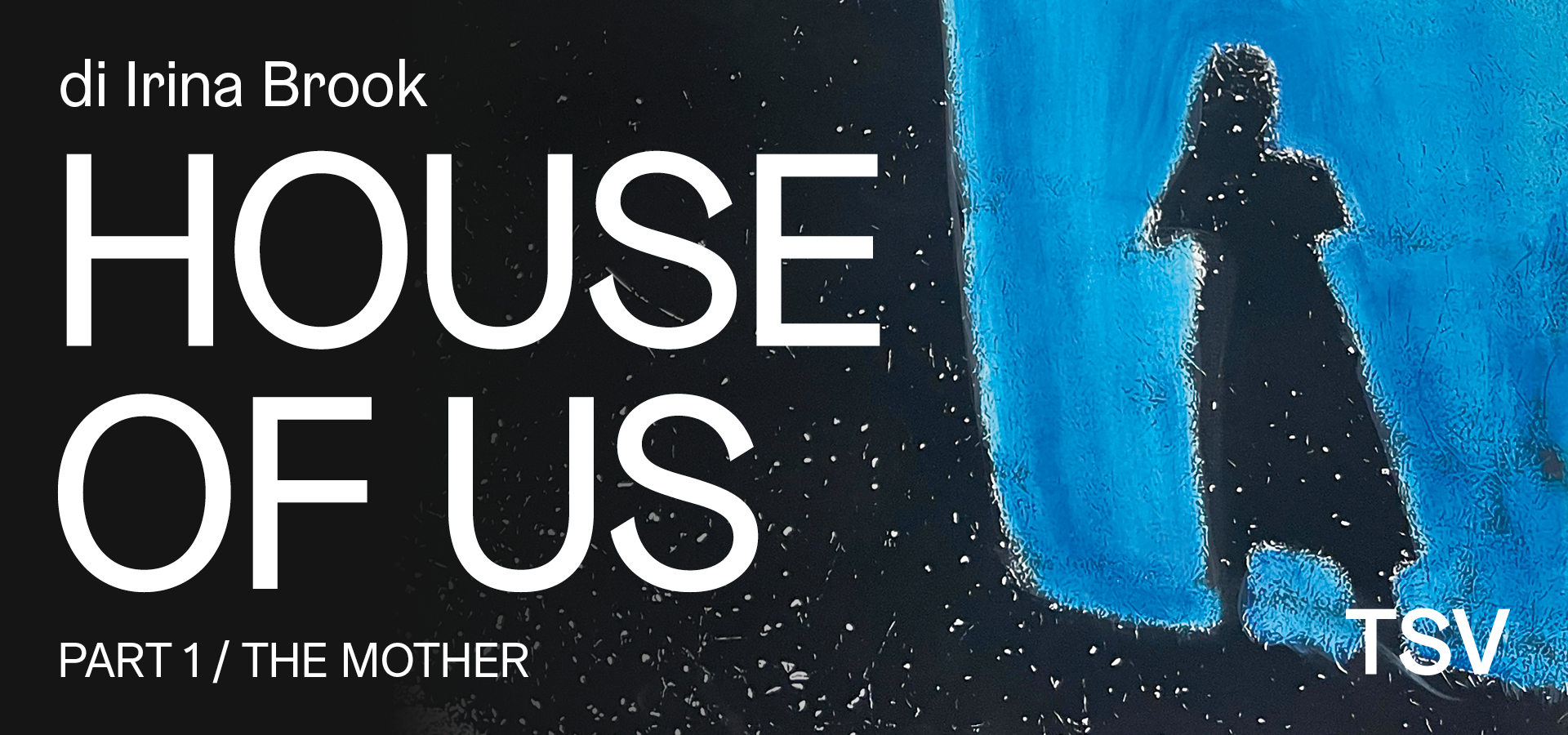 Ideazione e regia Irina Brook / collaborazione artistica Angelo Nonelli / allestimento a cura di Alex Weller / con la partecipazione di Geoffrey Carey / e con i neo diplomati dell'Accademia Teatrale "Carlo Goldoni" Antonio Giuseppe Bia, Daniele Boccardi, Lisa Boni, Giada Capecchi, Stella Capelli, Francesco Lunardi, Susanna Re, Ottavia Sanfilippo, Chiara Trevisi, Sara Verteramo / assistente alla regia Michele Tonicello, Chiara Previato // ambiente sonoro Daniele Boccardi / musica originale Farewell childhood snow di @marrymeproz / consulenza per i testi di Čechov Joseph Blatchley / realizzazione scene AWAV Ltd / direttrice di scena Chiara Tarabotti / macchinista Lorenzo Franco / sarta Sonia Marianni / foto Serena Pea / produzione TSV - Teatro Nazionale / in collaborazione con Dream New World, Marsilio Arte e la Scuola di scenografia, scenotecnica e costume dell'Accademia di Belle Arti di Venezia / partner di progetto Teatro Biondo Palermo, SPAC (Shizuoka Performing Arts Centre)
Concept and direction Irina Brook / artistic collaboration Angelo Nonelli / setting Alex Weller / with the participation of Geoffrey Carey / and with Accademia Teatrale "Carlo Goldoni" neo graduates Antonio Giuseppe Bia, Daniele Boccardi, Lisa Boni, Giada Capecchi, Stella Capelli, Francesco Lunardi, Susanna Re, Ottavia Sanfilippo, Chiara Trevisi, Sara Verteramo / director assistant Michele Tonicello, Chiara Previato / sound environments Daniele Boccardi / original song Farewell childhood snow by @marrymeproz / Čechov words and adaptation Joseph Blatchley / scenes realization AWAV Ltd / stage director Chiara Tarabotti / stagehand Lorenzo Franco / tailor Sonia Marianni / photos Serena Pea / production TSV - Teatro Nazionale / in collaboration with Dream New World, Marsilio Arte and Scuola di scenografia, scenotecnica e costume dell'Accademia di Belle Arti di Venezia / project partners Teatro Biondo Palermo, SPAC (Shizuoka Performing Arts Centre)
Quando diventi il sole, le ombre spariscono
- Anonimo
House of us è una creazione originale, ideata da Irina Brook. La prima versione di House of us Parte I: La Madre ha preso vita a Palermo, in Sicilia, nel settembre 2021 con il Teatro Biondo e i suoi studenti. Nel novembre 2022, Brook sviluppa una nuova versione a Venezia per il Teatro Stabile del Veneto – Teatro Nazionale e la sua Accademia, appositamente reinventata per il suggestivo museo Casa dei Tre Oci alla Giudecca.
Il progetto esplora le nostre case, le nostre vite, i nostri ricordi, i nostri sogni, i nostri corpi, le nostre paure, le nostre speranze, il nostro pianeta: tutto ciò che ci unisce come esseri umani. A metà tra un viaggio immersivo e un diario intimo, queste stanze contengono le immagini e i ricordi che rimangono a lungo dopo la nostra scomparsa. Ci muoviamo attraverso installazioni scultoree, video e audio; lungo il percorso incontriamo un attore settantenne che ci racconta le sue avventure di una vita passata tra teatro e cinema; rovistiamo tra i diari e le foto di famiglia nella "cucina di Irina"; ci mescoliamo con i giovani interpreti dell'Accademia, fantasmi di un futuro migliore, in un viaggio di luci e ombre.
Immersa sin dalla nascita in un ambiente teatrale internazionale e multiculturale, il teatro è la vita per Irina Brook. In House of us le due cose si fondono al punto da perdere i confini in cui uno finisce e l'altra inizia. House of us: part I - The Mother è una celebrazione, un viaggio attraverso le speranze e i sogni della gioventù e i tesori inestimabili dell'esperienza. Siamo invitati a uscire dall'ombra delle nostre famiglie e dai vincoli che ci poniamo per trovare la libertà e scoprire chi siamo veramente. La trasmissione è un tema centrale: come possiamo accettare e imparare dal passato per reinventare il futuro?
Questi percorsi immersivi sono iniziati come una ricerca intima, un'esplorazione amorevole da parte di Irina intorno alla figura di sua madre, Natasha Parry, scomparsa nel 2015. La vita interiore di un'attrice tormentata dalla solitudine e alla ricerca di significato viene espressa in varie forme attraverso gli spazi, il tutto avvolto da un amore infinito per il teatro. Il Giappone è sottilmente onnipresente, poiché Natasha ha sempre ritenuto che questo Paese fosse la sua patria spirituale. Questa ispirazione permea House of us di elementi audiovisivi artistici e filosofici.
When you become the sun, shadows disappear.
- Anonymous
House of Us is an original creation, conceived by Irina Brook. The first version of House of us. Part I - the Mother began its life in Palermo, Sicily, in September 2021 with the Teatro Biondo and its students. In November 2022, Brook is creating a new version in Venice for Teatro Stabile del Veneto – Teatro Nazionale and its Academy, specifically reinvented for the atmospheric Casa dei Tre Oci museum on the Giudecca.
The project explores our homes, our lives, our memories, our dreams, our bodies, our fears, our hopes, our planet: everything that unites us as human beings. Between immersive journey and intimate diary, these rooms are filled with sounds, videos, images, all representations of memories that remain long after we are gone. On the way, we meet a septuagenarian actor who recounts his adventures as a performer. We rummage through diaries and family photos in 'Irina's kitchen'. We mingle with young performers from local theatre schools, ghosts of a better future, in a symbolic immersion through shadows and light.
Immersed since childhood in an international and multicultural creative environment, theatre is life for Irina Brook. In House of us, the two merge, to the point of losing the boundaries of where one ends and the other begins. House of us. Part I - the Mother is a celebration and a journey through the hopes and dreams of youth and the priceless treasures of experience. It is an invitation to step out of the shadows of our families, and all the restrictions we place on ourselves, in order to find freedom, a quest to discover who we really are. Transmission is a central theme: how do we accept and learn from the past in order to reinvent the future?
These immersive pieces began as an intimate search, a loving exploration around Irina's mother, Natasha Parry, who died in 2015. The inner life of an actress, haunted by loneliness and a search for meaning is expressed in various forms throughout the spaces, wrapped up in an infinite love for the theatre... Japan is subtly omnipresent, as Natasha always felt that this country was her spiritual home. This inspiration permeates House of us with audiovisual elements of art and philosophy.
| | | |
| --- | --- | --- |
| Regular | Over65 | Under26 |
| 13,00 € | 9,00 € | 6,00 € |